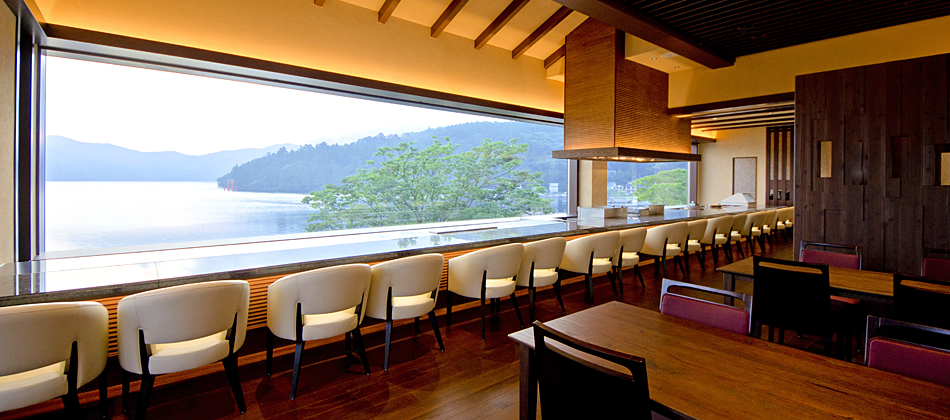 Bakery & Table Hakone
Akakura Kanko Hotel & Tofuya Resort & Spa-Izu's cafe, Bakery & Table Hakone. Relax on the shores of Lake Ashinoko, where you can relax while enjoying an open view. You can savor luxurious breads of high quality with plenty of carefully selected ingredients that are rich in taste and have extraordinary comfort.
1F 2F Bakery & Cafe
We have a selection of high-quality bread made with plenty of tasty ingredients. The bread you have purchased can be enjoyed with coffee or tea while enjoying the view of Lake Ashinoko at the cafe on the 2nd floor.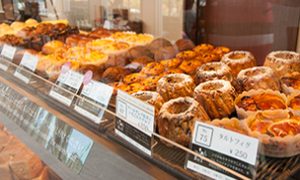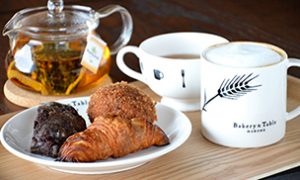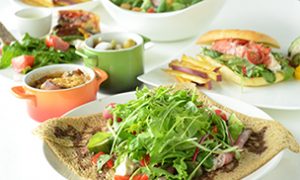 3F Restaurant
In the open kitchen restaurant on the 3rd floor, you can enjoy hot sandwiches and hamburgers, set menus and sweets that taste the taste of bread, and spend a wonderful time in a comfortable space while watching the spacious view of Lake Ashinoko receive.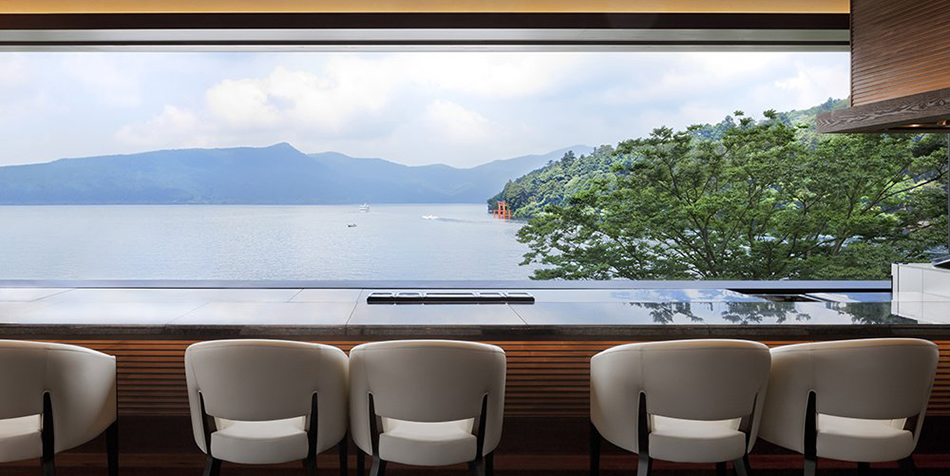 Parlor & Terrace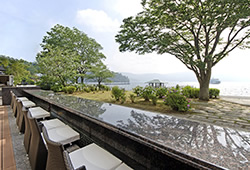 At the parlor, take-out drinks and the popular "Pan de Soft" are recommended. There is also a foot bath of Ashinoko Onsen on the terrace, so feel free to enjoy the feeling of hot springs.
Bakery & Table 箱根
赤倉観光ホテル&東府やResort&Spa-Izuプロデュースのカッフェ、Bakery & Table 箱根。風わたる芦ノ湖のほとりで開放的な景色を望みながらくつろぐ、非日常の心地良さとともに味わい豊かな厳選素材をふんだんに使った上質なパンを贅沢に味わえます。
1F  2F Bakery & Cafe
味わい豊かな素材をふんだんに使った上質なパンが揃います。お買い求めいただいたパンは、2Fのカフェで芦ノ湖を望む景色を楽しみながら、コーヒーや紅茶などとともにお召しあがりいただけます。
3F Restaurant
3階のオープンキッチンレストランではホットサンドイッチやハンバーガーのほか、パンのおいしさを味わうセットメニューやスイーツなどが楽しめ、目の前に広がる芦ノ湖の広々とした景色を眺めるながら心地良い空間で素敵なひと時をお過ごしいただけます。
Parlor & Terrace
パーラーでは、テイクアウトのドリンクや人気の「パン de ソフト」がおすすめ。テラスには芦ノ湖温泉の足湯もあるので気軽に温泉気分を楽しんで。
Bakery & Table箱根
〒250-0522神奈川県足柄下郡箱根町元箱根9-1
TEL.0460-85-1530
営業時間(定休日:なし)
・ ベーカリー 10:00~17:00
・ パーラー 10:00~17:00
・ カフェ 09:00~17:00 (L.O.16:30)
・ レストラン 11:00~18:00 (L.O.17:00)
HP:http://www.bthjapan.com/