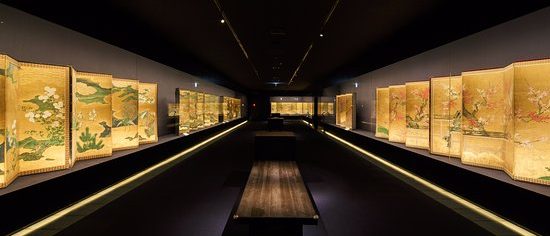 Okada Museum of Art
At the Okada Museum of Art, about 450 pieces of art are on display in line with the times and schools. In some places, there are gem corners, theme exhibition rooms, etc., and in front of some works, explanations of works in Japanese, English, Chinese, and Korean are displayed on the LCD touch panel so that people of all nationalities can enjoy themselves. doing.
It also has a children's program, so children over elementary school age can also enjoy it.
You can experience the magnificent history of Japan and Asia while exploring the large hall.
岡田美術館
岡田美術館では、時代の流れや流派にそって美術品を約450点展示しています。ところどころに逸品コーナーやテーマ展示室などを設け、いくつかの作品の前には、液晶タッチパネルによる日・英・中・韓対応の作品解説を設置し、国籍を問わず楽しんでいただけるような工夫をしています。
こどもプログラムも入っており、小学生以上のお子様にもお楽しみいただけます。
広い館内を思いおもいにめぐりながら、日本とアジアの壮麗な美の歴史を実感していただけるでしょう。
岡田美術館
〒 250-0406神奈川県足柄下郡箱根町小涌谷493-1
TEL.0460-87-3931
開館時間
9:00~17:00(入館は16:30)
HP:https://www.okada-museum.com/